Tier 2 cities- New hub of real estate by Shravan Gupta
Mar 18, 2023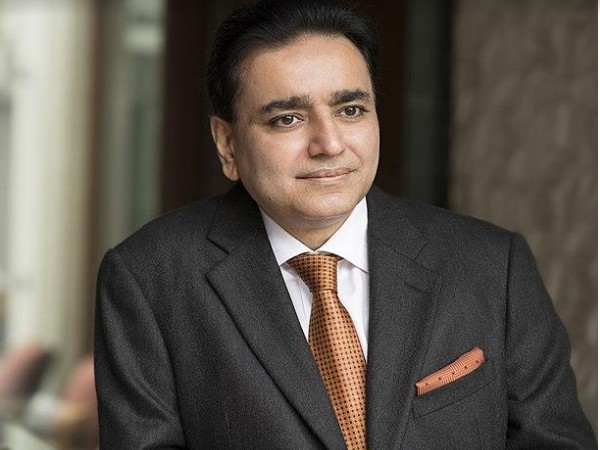 Mumbai (Maharashtra) [India], March 18 (ANI/NewsReach): Real estate experts feel tier 2 cities are a beacon of hope for real estate. In 2023, tier 2 cities are expected to boom at a vibrant pace and good growth rate. An investment in real estate in a tier 2 city is immensely beneficial.
It is precisely for this reason that tier 2 cities are slowly gaining prominence and becoming a priority. The perception of tier-2 cities has undergone a complete change. The notion that there is less development no longer holds true. The face of real estate has undergone a complete change with newer buildings coming up.
They hype of tier 2 cities
Tier 2 cities are gaining prominence amongst youth and the working class. Such change can be attributed to several factors:
- Revival of mid-towns.
- Rising infrastructure.
These have played an essential role in the development of real estate in tier 2 cities. Most people prefer to live in towns like Indore and Pune due to better buildings with an optimum lifestyle. MGF Shravan Gupta feels this will make tier 2 cities a market for the future. With this, in view, there are many housing and commercial projects being developed for tier-2 cities. It is going to be a real growth story in the coming months.
Why the hype?
One might wonder why such hype over tier 2 cities. There are certain facts which make this an optimum scenario. The work culture and thinking have undergone tremendous change. Today most companies are relocating to mid-level towns which gives rise to new investment opportunities. In this changing view, infrastructure plays a pivotal role.
The Infrastructure factor
The infrastructure of tier-2 cities has undergone a complete overhaul. Due to migration from metropolitan cities like Delhi and Mumbai, there are newer residential constructions with features like clubhouses and shopping complexes. It is costly to live in big towns hence the youth prefer to invest in tier 2 cities. MGF, Shravan Gupta feels this will lead to the development of work and boost the image of small towns.
Today there is an abundant public transport system in tier-2 cities. This has led to better facilities making it a favourable option amongst youth and NRI'S.


WFH Factor
WFH or remote working has emerged as a game changer for real estate. Most companies are in favour of the WFH factor due to changing work culture. This has made shifting easy to tier-2 cities due to better workspace and bigger houses. A bigger home with the same budget seems to be the wise option for youth. It becomes more favourable when one is looking for long-term investment as it yields a favourable return. MGF, Shravan Gupta is bullish about this trend.
The popularity factor
The houses in tier-2 cities are being developed at par with metropolitan cities. This gives youth and the working-class better options on the same budget. It works well in favour of builders like MGF, Shravan Gupta who are willing to make new homes in tier-2 cities.
Tier- 2 cities are a bridge for the future and a beacon of hope for the real estate sector.
feels it will lead to boost in-house sales in such cities. It will pave way for the new growth story called real estate.
This story has been provided by NewsReach. ANI will not be responsible in any way for the content of this article. (ANI/NewsReach)