Rohandeep Singh "Jumping Tomato Music" new music label launched
Sep 23, 2023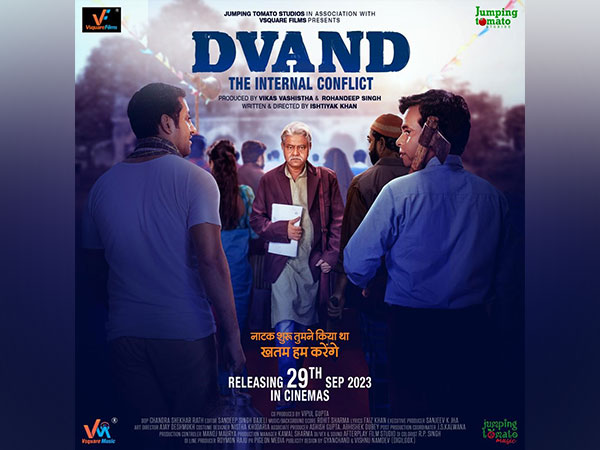 VMPL
New Delhi [India], September 23: The Jumping Tomato studio, launched by Rohandeep Singh and Nikita Sharma have launched a music label – Jumping Tomato Music. Nikita Sharma launched the label on her social media handles with a special video promoting the label and urging fans to subscribe to the channel to enjoy music being launched by this entity. The music label will be led by Rohandeep Singh.
Jumping Tomato Music will venture in creating original singles, film music, independent music, and regional content. Established with the intention to provide a platform to budding musicians and artists, the label will lay emphasis on the generation of regional content and its Hindi content will comprise of a variety of genres, primarily Sufi, Ghazal, and Devotional.
Rohandeep Singh says, "I'm thrilled to be expanding the horizon of the generation of entertainment. It makes me very happy to offer a platform to the artists who want to be assimilated into the music industry. We want to create music that matters and create a unique sonic space for India."


Nikita Sharma, CEO –  says, "It is an honour to be heading a music label that endeavours to be a one-stop destination for engaging music. We hope to explore the freedom to create quality music and touch the hearts of people."
In September 2023, The label will be launching their first Two Hindi Movie  "Dvand " The Internal Conflict Starting Sanjay Mishra, Vikram Kochhar, Ishteyak khan releasing ON 29 SEP 2023, Other one  is Ek betuke Aadmi KI Afrah Raatein Starting Adil Husaain, Archana gupta, Rajveer Verma Releasing on 22 SEP 2023
Right Now, Many more Movies & Video Song in pipelines.
Subscribe to Jumping Tomato Studios | YouTube Channel 
https://www.youtube.com/@studiojumpingtomato
(ADVERTORIAL DISCLAIMER: The above press release has been provided by VMPL. ANI will not be responsible in any way for the content of the same)