'Big Bang Theory' star Jim Parsons pens heartfelt note on show's ending
Aug 24, 2018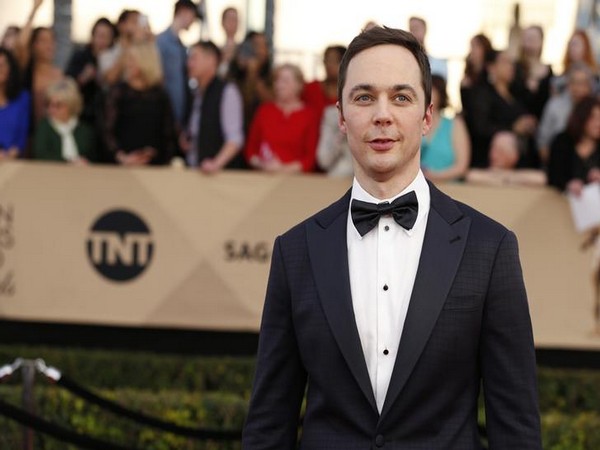 New Delhi [India], Aug 24 (ANI): Actor Jim Parsons has penned an emotional note about the end of the beloved American sitcom 'The Big Bang Theory'.
Along with a group photo taken on set with costars Johnny Galecki, Kaley Cuoco, Simon Helberg, Kunal Nayyar, Mayim Bialik and Melissa Rauch, the 45-year-old, in a lengthy Instagram post, said he's "terribly grateful" for the cast "who are all my playmates."
"It is hard (nearly impossible, actually) to really accept that this is a picture of the first of the final 24 episodes we will shoot for The Big Bang Theory. I feel very fortunate that we have another 23 episodes to shoot this season because I am hopeful that with each and every one, my level of REALLY accepting this fact will sink in," Parsons wrote.
"Something else I feel grateful for-and this gratitude needs no time to 'sink in' or become more 'realized;' this grateful-feeling is always with me but is multiplied in this moment of us announcing our final season-but I feel such intense gratitude for our devoted viewers who are the ACTUAL reason we have been graced with the opportunity to explore these characters for 12 years of our lives," he added.
In the note, 'The Hidden Figures' star expressed his gratitude to the fans, crew and the writers of the show "because, without them, there would literally be no Big Bang Theory at all, ever."
Parsons concluded his letter on a melancholy note, writing, "I will miss all of you and all of this more than I can say and more than I can know at this time."


After months of speculation, Warner Bros. Television and CBS announced on Wednesday that the upcoming season will be the series' last. With 279 episodes, it will be the longest-running multi-camera comedy in TV history, Warner Bros. TV said in a release.
The series, which debuted in 2007, has earned 52 Emmy nominations and 10 wins during its run. (ANI)